Emergency tree service CT
Looking for 24/7 Emergency tree service? Call now!
5 Star Emergency tree service
Emergency tree service CT
You Are Only 3 Steps Away From The Highest Quality, Most Affordable, Emergency tree service in CT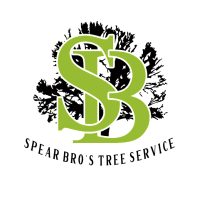 REMOVE UNWANTED OR DAMAGED TREES FROM YOUR PROPERTY
Emergency Tree Removal Services in Connecticut
Tree removal can be hazardous if you do not have the proper training and experience. If you try to remove a large tree without experience or proper safety equipment, you can cause further damage to yourself, your property, or even someone else's.
If you're searching for "emergency tree service near me", you've come to the right place. Spear Bro's Tree Service is proud to offer its very own emergency tree removal services across CT. Our team provides prompt and courteous 24-hour emergency tree service for any tree emergency you experience. Whether it has fallen on your house, car, building etc. we can help you get it taken care of and restored. We can also help with filing insurance claims and repairs. Contact us today at 860-321-8499 for emergency tree services.
When Do You Need Our Emergency Tree Services?
Spear Bro's Tree Service offers competitive pricing for all emergency tree removal services. We'll remove your tree as soon as possible and reduce further risks. Some common situations where you may need to call us to include:
A tree fell and damaged your property.
A tree in your yard is an immediate safety hazard.
A tree is damaged, diseased, or dying and is leaning towards a house or building.
A tree fell on your road or throughway.
Contact us for emergency tree removal in Hartford, CT, or in any location across Connecticut. We have the equipment and experience necessary to get the job done right, every time.
Get A Quote Online
Request A Quick Quote Online Today
Tree removal can be dangerous work that requires special training and proper safety equipment. Instead of doing it on your own, allow the professionals to help. Here's what sets us apart:
READ WHAT OUR HAPPY CUSTOMERS in Connecticut ARE SAYING
We had 3 trees come down in the last storm, 1 of which fell on my house. Spear Bro's Tree Service came out right away and removed everything without further damaging anything. Can't recommend them enough.
The crew that showed up was amazing. We had a pretty tricky job but they handled it and left the yard very clean! They even took our bird house off as to not damage it. We were really impressed. Thanks again
Spear Bro's are the truly the best! in every way. They're safe, efficient and professional. Polite and accommodating. I have used them for multiple large tree jobs and was very happy with their work.
Top Rated Emergency tree service CT
Emergency tree removal Made Easy
5 Star Emergency tree removal CT
1495 Wolcott Road, Wolcott, CT, 06716
Free estimates available throughout our Connecticut service area. Emergency tree service, Tree Removal, Wood Chipping, And More!